FEATURES
Some of the many key features include
Membership Management
Manage your members financial status and renewal history.
Boat Safety
Manage boat registrations and record information on safety equipment.
Point Score
Enter the details of each tag or capture and ItsFishing will calculate points based on your clubs point score rules.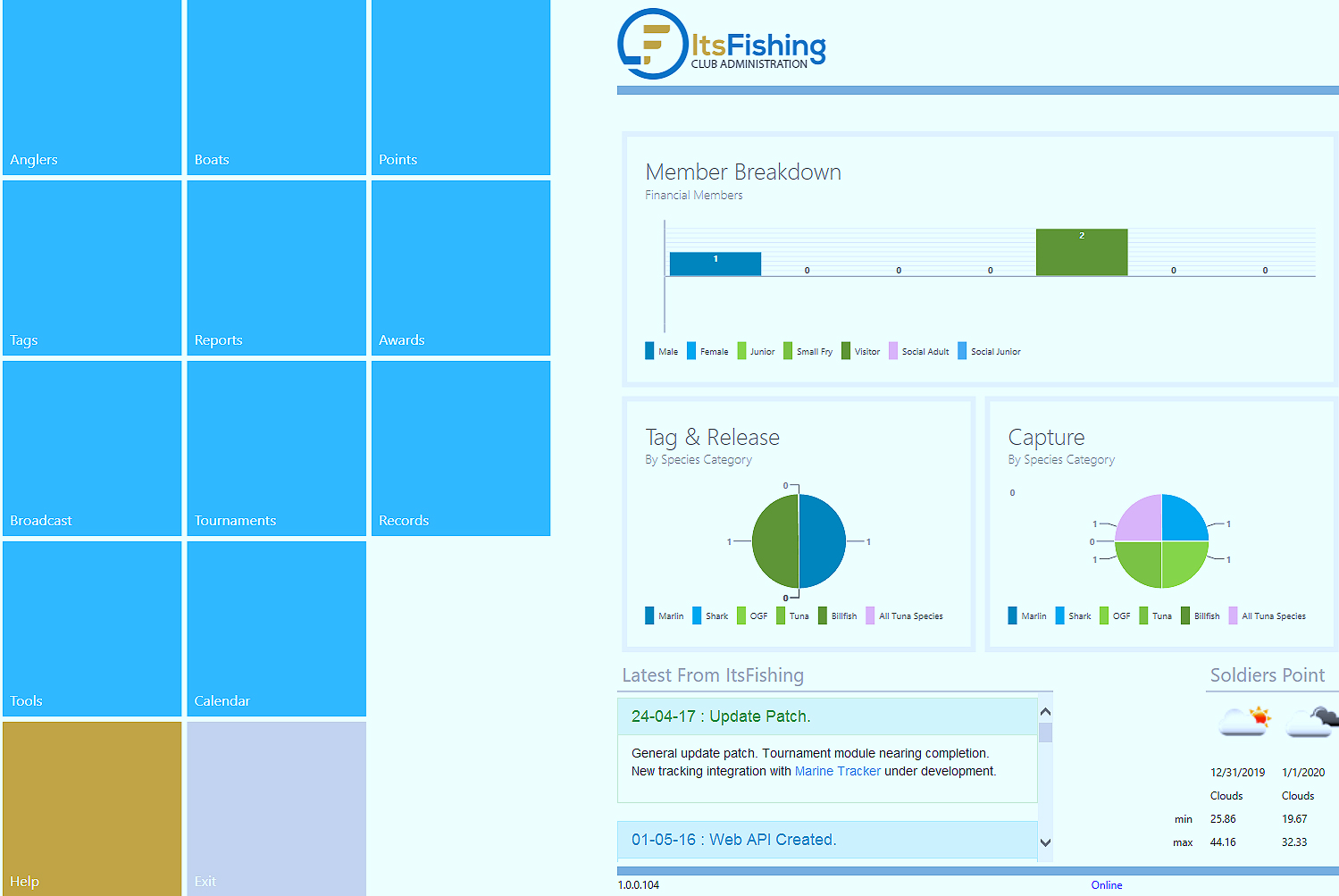 Trophy Management
Easily up your trophy list.  See current standings throughout the season.
Tournaments
Quickly add anglers and boats to your tournament if they use ItsFishing.
Comprehensive Reports List
ItsFishing has many reports so you can find the stats you need.
Our mobile app is a tool for members to stay up to date with the latest trophy standings, point score club records and more.
Where clubs permit, members can also renew their memberships and boats via the app as well as update their personal information.
ItsFishing Mobile will be available for season 2020/21 and will be free!